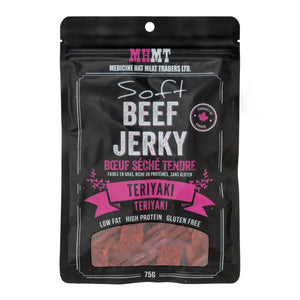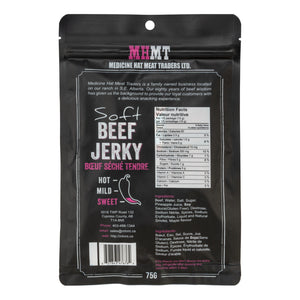 She's a classic beef jerky flavour, and a best seller. Our secret ingredient (but since you seem like you can keep a secret I'll tell you, it's pineapple juice), gives it a taste that ups the typical teriyaki flavour you know.
Each package contains 75g of low fat, high protein, gluten free beef jerky.
Ingredients: Beef, water, salt, sugar, pineapple juice, soy sauce (gluten free), dextrose, sodium nitrite, spices, sodium erythorbate, liquid and natural smoke, maple flavour.
Contains soy