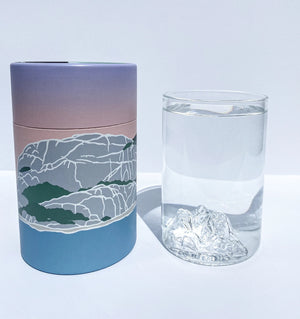 This 16oz pint glass is a 3D replica of the Stawamus Chief, Sky Pilot, and Shannon Falls. Hop on to the Sea to Sky Gondola and feel like you are part of the glass. 
Includes:
One (1) 16oz glass featuring some of the most popular areas of Squamish
One (1) cork coaster
Packaging designed by the amazingly talented Lauren Spinner
Each glass is handblown and may have slight variations. 
Glasses are made from borosilicate glass which is lighter and stronger than your standard soda lime glass.