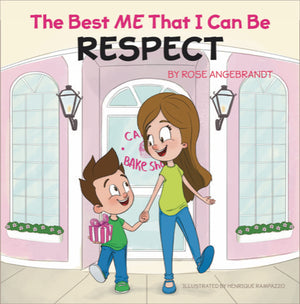 FINALIST in the 2021 Next Generation Indie Book Awards
What does RESPECT mean? How do you teach your child to respect family, friends, siblings and others?
Keigan made a BIG MISTAKE and learns it's not just what you SAY but also what you DO!
Parents and Siblings can be super cool! Teachers at School can be awesome! Friends can be so much fun to laugh and play with!
BUT...What happens when you forget to show Respect?
Follow Keigan as he learns that Respect is BIG! Some days you have to turn a WRONG into a RIGHT! THAT is showing Respect.
Respect is the third book in the The Best ME That I Can Be series of Books by Rose Angebrandt