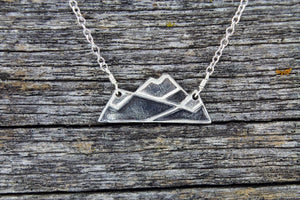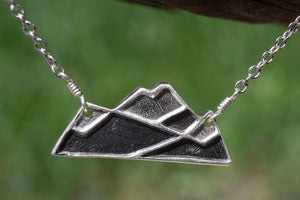 Handmade item

Pendant height: .4 Inches; Pendant width: .75 Inches

Materials: Silver

Style: Minimalist
Sterling Silver Pyramid Mountain Necklace
Pyramid Mountain is a mountain in Jasper National Park, Alberta, Canada, named for its pyramid-like shape. James Hector named the mountain in 1859 due to its appearance from the Athabasca River valley on the eastern side of the peak.
Elevation: 2,766 m

Coordinates: 52°57′04″N 118°08′57″W
.925 Sterling Silver adjustable chain, lengths 16",18",20"