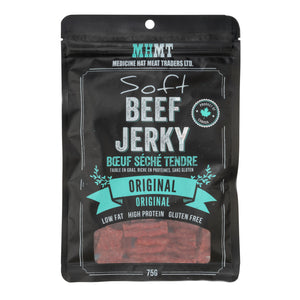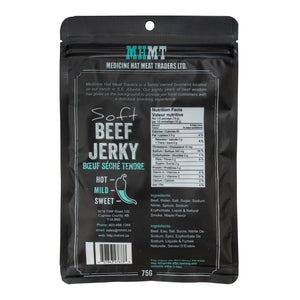 Think classic beef jerky, salt and pepper, a traditional, mild spice blend but still a flavour that'll make your taste buds water. Don't let this guy fool you with his plain image, it's a best seller!
Each package contains 75g of low fat, high protein, gluten free beef jerky.
Ingredients: Beef, salt, sugar, sodium nitrite, sodium erythorbate, liquid and natural smoke, maple flavour.