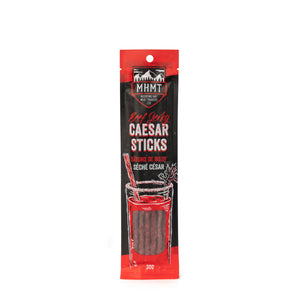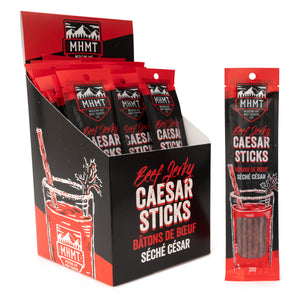 Medicine Hat Meat Trader's original jerky, in a long stick, to stir your Caesar with? I repeat, JERKY to stir your classic Canadian Caesar?! What a good idea. Makes a great snack as well.
30g package contains 6 beef jerky sticks.
Ingredients: Beef, salt, sugar, sodium nitrate, spices, sodium erythorbate, liquid and natural smoke, maple flavour.