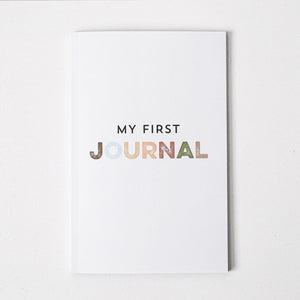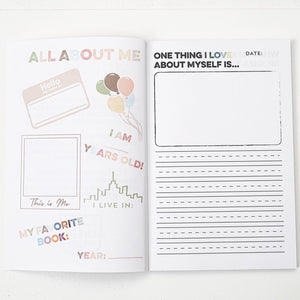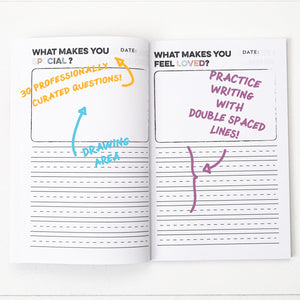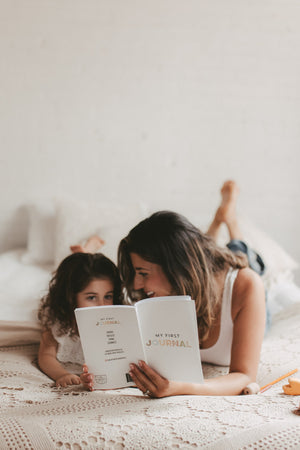 In the quiet moments before your little one falls asleep, their world becomes a little calmer and their mind open to thinking. Incorporating this journal into your child's bedtime routine will easily become their favourite part of the day (and yours too).
By sharing your time and attention, and through self-reflection, this Parent-Led, Child Focused journal will help support your child's self-love, emotional intelligence, emotional regulation, mindfulness, and self-identity.
Containing 30 professionally curated questions and statements to reflect on before the end of each day, My First Journal was made to strengthen your child's writing and communication skills and more importantly, build on their self-confidence. Above all else, it is a great and simple way to bond and connect with your little one.