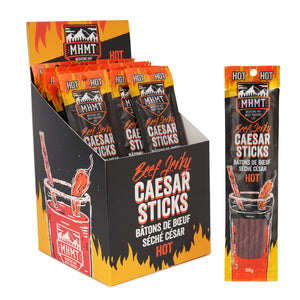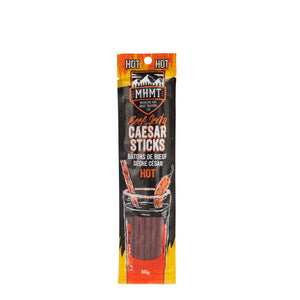 We had everyone asking, and here it is! Medicine Hat Meat Trader's Hot jerky, in long sticks, to accompany your Caesar's or for a simple snack.
Each 30g bag contains 6 individual hot beef jerky Caesar sticks.
Ingredients: Beef, sale, sugar, sodium nitrate, spices, sodium erythorbate, liquid and natural smoke, maple flavour.