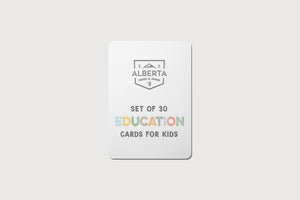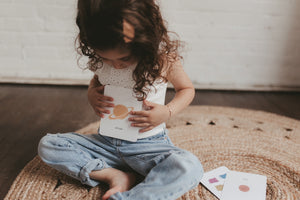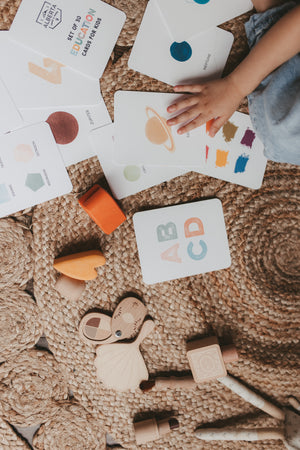 Set of 30 Parent-Led, Child Focused Cards: Bold and colourful teaching cards with professionally curated elements to help make learning fun and approachable for caregivers and children.
These cards are a great addition to your child's learning resources and are designed to help educate young minds with early learning materials. They include The ABC's, Numbers, Colors, Shapes and Planets.
Compact and sturdy, they are an ideal tool for home-schooling, classrooms, commutes and play time, and are a great way to connect with your little one.
Printed on thick and premium matte paper.