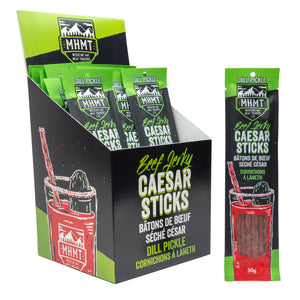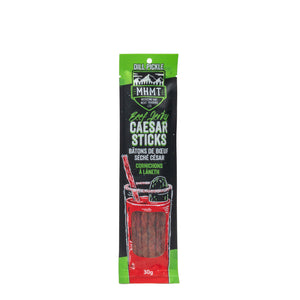 Medicine HAT Meat Trader's Dill Pickle flavoured beef jerky Caesar stick, in a long stick, which cab be use as a garnish or stir stick for your Caesar. Or even just as a snack. Dill pickle, jerky, and Caesars? Three best friends anyone could ever ask for.
Each bag of MHMT Dill Pickle Caesar Sticks is 30g and contains 6 individual sticks.

Ingredients: Beef, salt, sugar, vinegar, spices, sodium nitrate, sodium erythorbate, liquid and natural smoke.