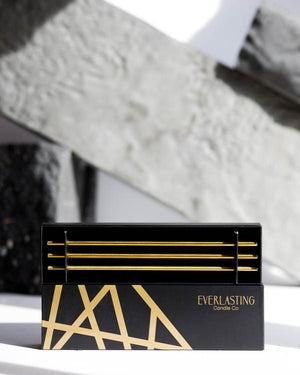 This item is also sold as a set (search Everlasting Candle Co) and the current item is one part of what you will need. Mix and match once you get started!
The Everlasting Candle color Gold is the iconic bright and golden color providing luxury and sophistication to any living space.

An elegant and unique steel oil candle that doesn't melt down.
Product Highlights
Made of steel

Doesn't burn down

8 inches in length