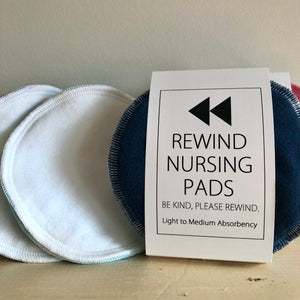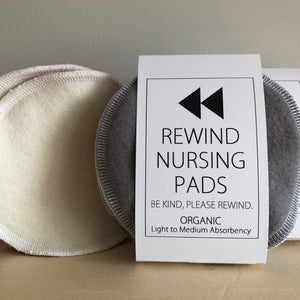 Nursing pads measure 4.75"(12 cm) in diameter and are sewn with either 3 layers of 100% white cotton flannel or 2 layers of thick 100% organic undyed cotton flannel and 1 layer of water repellent polyester fleece. The flannel layer goes against the skin. The coloured fleece goes against clothing. Each set comes with 2 pairs of pads (4 pads total).
Note: As the pads are not lined with polyurethane laminate (PUL), pads are not leak-proof.

Washing Instructions: Wash cold or warm with like colours. Dry in dryer or line dry. Absorbency will increase after several washes. No fabric softener.

Pattern/colour: Will vary, we will pull from what we currently have in stock.