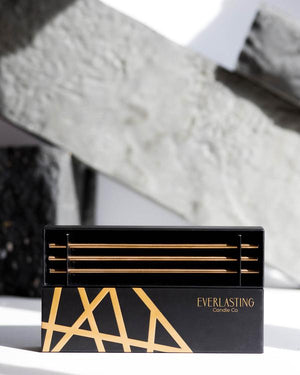 This item is also sold as a set (search Everlasting Candle Co) and the current item is one part of what you will need. Mix and match once you get started


The Everlasting Candle color Champagne is a warm and rosy shade creating a relaxing, homely atmosphere with added expression and extravagance.
An elegant and unique steel oil candle that doesn't melt down.
Product Highlights
Made of steel

Doesn't burn down

8 inches in length