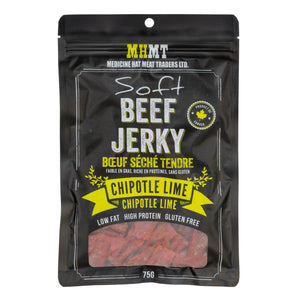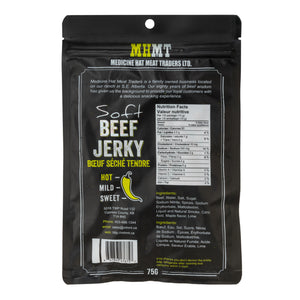 Looking for a fun and tasty way to spice up your day? Look no further! This spicy and tangy beef jerky is a fun play on the original jerky sure to excite any foodie.
Each package contains 75g of low fat, high protein, gluten free beef jerky.
Ingredients: Beef, water, sugars (sugar, dextrose, maltodextrin), sodium nitrite, spices, sodium bicarbonate, sodium erythorbate, liquid and natural smoke, maple flavour (artificial flavour), lime juice, lime oil.