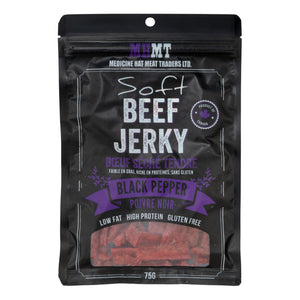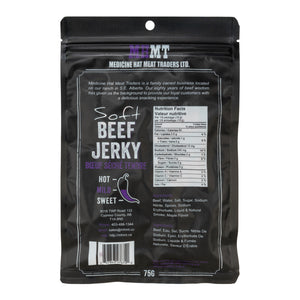 The big brother of our Original. A flavour bursting with that delicious pepper taste, but without the pepper "heat" you expect from typical black pepper jerky.
Each package contains 75g of low fat, high protein, gluten free beef jerky.
Ingredients: Beef. water, salt, sodium nitrite, spices, sodium erythorbate, liquid and natural smoke, maple flavour.