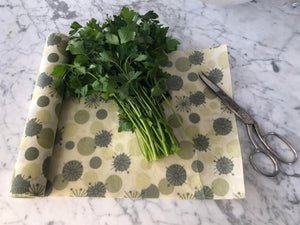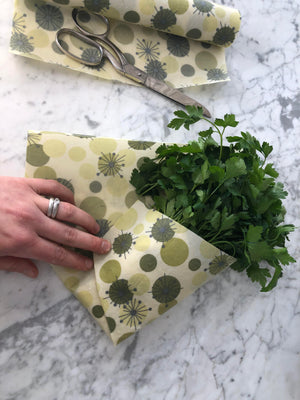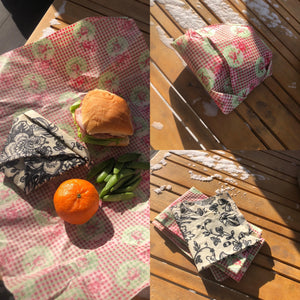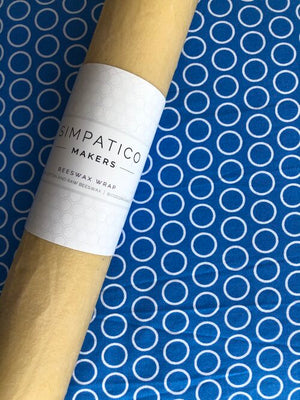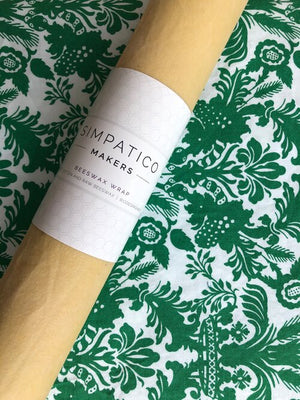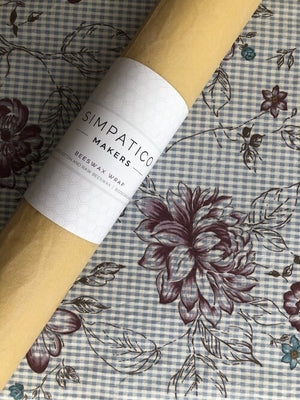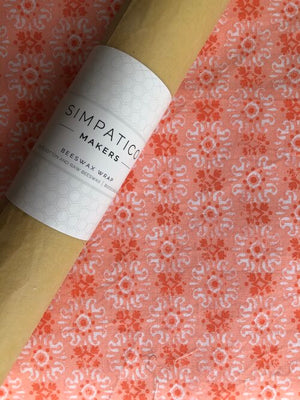 All beeswax wraps are made with 100% cotton and beeswax. They come in three sizes:
Small (17 cm x 100 cm) Medium (23cm x 100 cm) Large (32 cm x 100 cm)

These wraps come in a roll so you can cut them to size for what suits your needs best!

*Pattern will be random depending what we have in stock. ALL are great!