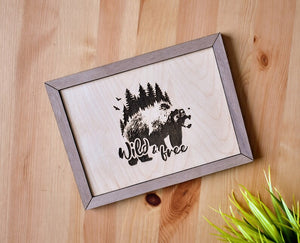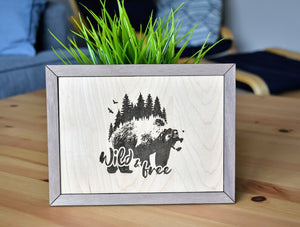 Beautiful decor sign made of high-quality maple plywood that is carefully laser engraved with our own Nature-inspired art design. The sign is nicely finished with a walnut frame. A mounting hole is provided for quick and easy installation.
Materials: Wood
Dimensions: 8 in x 6 in x 0.38 in
Weight: 150 g
Additional Information: Each wood product is unique. We must emphasize that no piece of wood is exactly the same, therefore wood grain, texture, and appearance of knots can vary by order. For indoor use only.