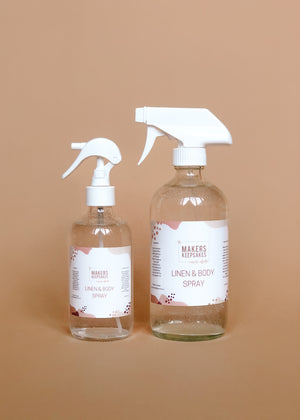 Linen spray scent -

 

A delicate, warm violet with vanilla and amber. Contains top notes of orange,and jasmine with mid notes of violet. Light musk, powder and vanilla at the base.


Available in two sizes 236ml and 500ml

Directions for use: Shake well. Mist your personal space or linens. Spray at a distance of at least 6 inches. Do not use on satin or silk linens as the oil may stain. Avoid contact with eyes and mouth. Keep out of reach of children. Not to be ingested.

Ingredients: Aqua, Hamamelis Virginiana (Witch Hazel) (and) Aqua (and) Ethanol, Glycerin, Propylene Glycol (and) Diazolidinyl Urea (and) lodopropynyl Butylcarbamate Liquid Germall Plus and Fragrance Oil

Made in Canada.