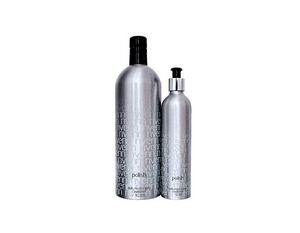 What it is:
Daily mini hair mask; gentle enough to use everyday to help REPAIR and MOISTURIZE your hair.
What does it do:
Formulated with MICRO-KERATIN to condition the deepest layers of your hair to help repair it from the inside out. Organic, cold pressed aloe vera juice soothes and nourishes the scalp. A healthy scalp promotes optimal hair growth. 


What else you need to know:
Use with nvenn's wash. Leave on damp hair for 5 mins to allow the amazing ingredients to penetrate into the hair and scalp. 
What it is formulated WITHOUT:
- parabens
- sulfates
- phthalates
What it is formulated WITH: 
Organic Sea Kelp. Organic Cold Pressed Aloe Vera Juice. Vitamin B5. Hydrolyzed Silk Protein. Coconut Oil. Hydrolyzed Oats. Honeyquat.