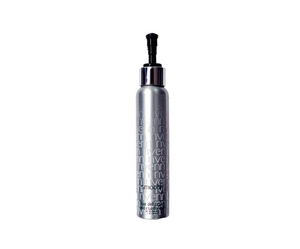 What it is:
Split end mender / Flyaway control / Smoothing Serum 
What it does:
Make your style a PERFECT 10/10! Amazing to finish all your styles - straight, curly, blown out ... no more frizzy ends, no more fly-aways. Also seal those dry, split ends to PREVENT them from getting worse. 
What else you need to know:
Completely lightweight that it will not make your hair greasy at all (EVEN AT THE ROOTS!). If you have fine hair, this will blow your mind ;) Just run it over any fly-aways and through your ends after ANY style and prepare to be amazed at how smooth, soft, and shiny your hair is!
What it is formulated WITHOUT: 
- parabens   
- sulfates   
- phthalates
What it is formulated WITH: 
Organic Sea Kelp. Hydrolyzed Silk Proteins. Cherry Bark Extract. Xanthum Gum. Pure Essential Oils.