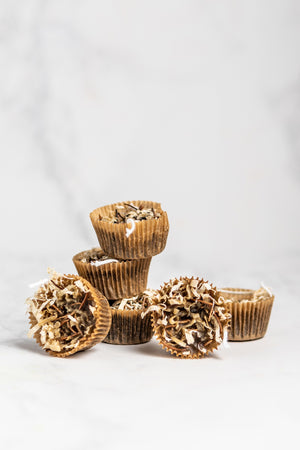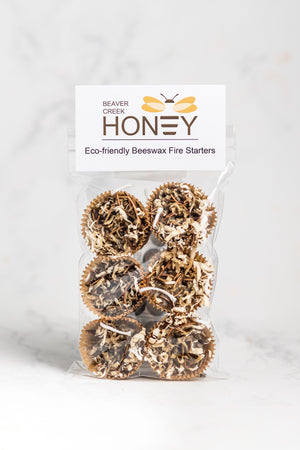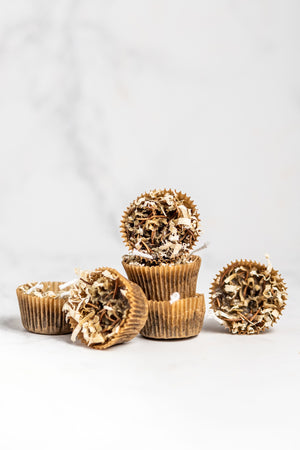 Eco-friendly fire starters.
A set of 6 fire starters, each will burn for 15-20 minutes.
No paper or lighting fluid needed to start a fire in your fireplace, wood burner, BBQ or campfire. Simply adjust your logs and place a fire starter among the firewood and light the wick. It's that easy!
Our fire starters are handmade with the waste beeswax we collect on our bee farm. We use sawdust that we create when building our hive boxes as well to create the fire starters. We also collect pine needles, wild sage and other items from around the farm. Every fire starter batch we create is unique and may not be exactly alike.
Please DO NOT use as CANDLES and keep away from children!
Store in a cool dry place! We recommend keeping your fire starters in a container not exposed to extreme heat.